For most up to date information about our community, please visit us at :
https://www. winnerscommunities.com
ABOUT US
What a joy it is to introduce you to our church! You'll discover that our passion is to provide a place where people just like you can have a life-changing experience with God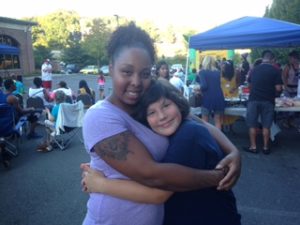 At Winning Christian Center, our doors are wide open to people from all backgrounds, regardless of where they are on their spiritual journey.
Every Sunday, we strive to create an environments where God's people can build community, where they can participate in the service in a small group, where they can be known and valued.
Our worship service is very simple in nature but powerful. We want to make sure, that it's all about Jesus. We encourage our people to be authentic in their worship.
We sit at round tables where we get to discuss the message and help each other in our walk, the reason we have structured our services this way, is because we believe that every one of us has a gift and can be a vessel of God. The only super star at our church is Jesus Christ.
So whether you are a spiritual seeker who's just starting to ask questions about God, you will find real people who are working through real struggles that will be more than happy to share their stories and answer any questions you might have.
If you are a committed christian, who wants to be part of a relatively smaller community and wants to humbly share your walk with Christ to help others, then you might fall in love with the simplicity of our service structure.
In the meantime, you can find more about us on this website and listen to our messages to get a feel of what we are about as a church.
Please contact us if you have any questions.
Winning Christian Center.